250 COVENTRIANS ATTEND DISAPPEAR HERE - LAUNCH!
250 COVENTRIANS ATTEND
DISAPPEAR HERE
LAUNCH!
More than 250 people from across Coventry, West Midlands and Abroad come out to The Box at Fargo to support the LAUNCH of 27 poetry films about Coventry ringroad!
DISAPPEAR HERE will stream the 27 poetry films via http://www.disappear-here.org/blog/
Adam Steiner, Project Lead, said: "This event exceeded all our expectations – tonight – the citizens of Coventry stepped-out and stepped-up to back the arts in their city. Poetry can be a hard sell – but with 250 people and The Box full to the rafters (we ran out of seats – standing room only!) – we smashed any ill perceptions of accessibility and the event being welcome and open to everyone!
"I think with such a diverse range of artistic films from our collected artists – I hope we changed a few hearts and minds tonight – about what poetry is – what it can do – the power of collaboration – and the future of poetry-film and embedding the great range of writers that live, work and perform in Coventry – the city's ringroad has proved a definitive source of inspiration – for audiences and artists alike."
Laura McMillan, Manager of Coventry City of Culture Trust, said: "It was great to see Coventry turn out en-masse for the Disappear Here poetry event celebrating our ring road. Coventry is a diverse, modern city at the heart of the UK and celebrating its underground culture is an important part of the City of Culture bid and seeing the quality of films and poetry produced for, and by, the city was astonishing."
Emma Harrabin, Manager at Fargo (The Box – venue), said: "Lots of new people coming to Fargo for the first time - it's great to attract a new audience to come and see local artists work and looking around our independent businesses as well."
Just that very morning – some of the Disappear Here team appeared on BBC Coventry & Warwickshire Radio, did a few poetry readings and roadside interviews with Sarah James and Emilia Moniszko for BBC Midlands Today TV show – Disappear Here was also given a long feature in the Guardian Cities section - https://www.theguardian.com/cities/2017/mar/14/brutal-inspiration-why-poets-are-writing-about-coventrys-ring-road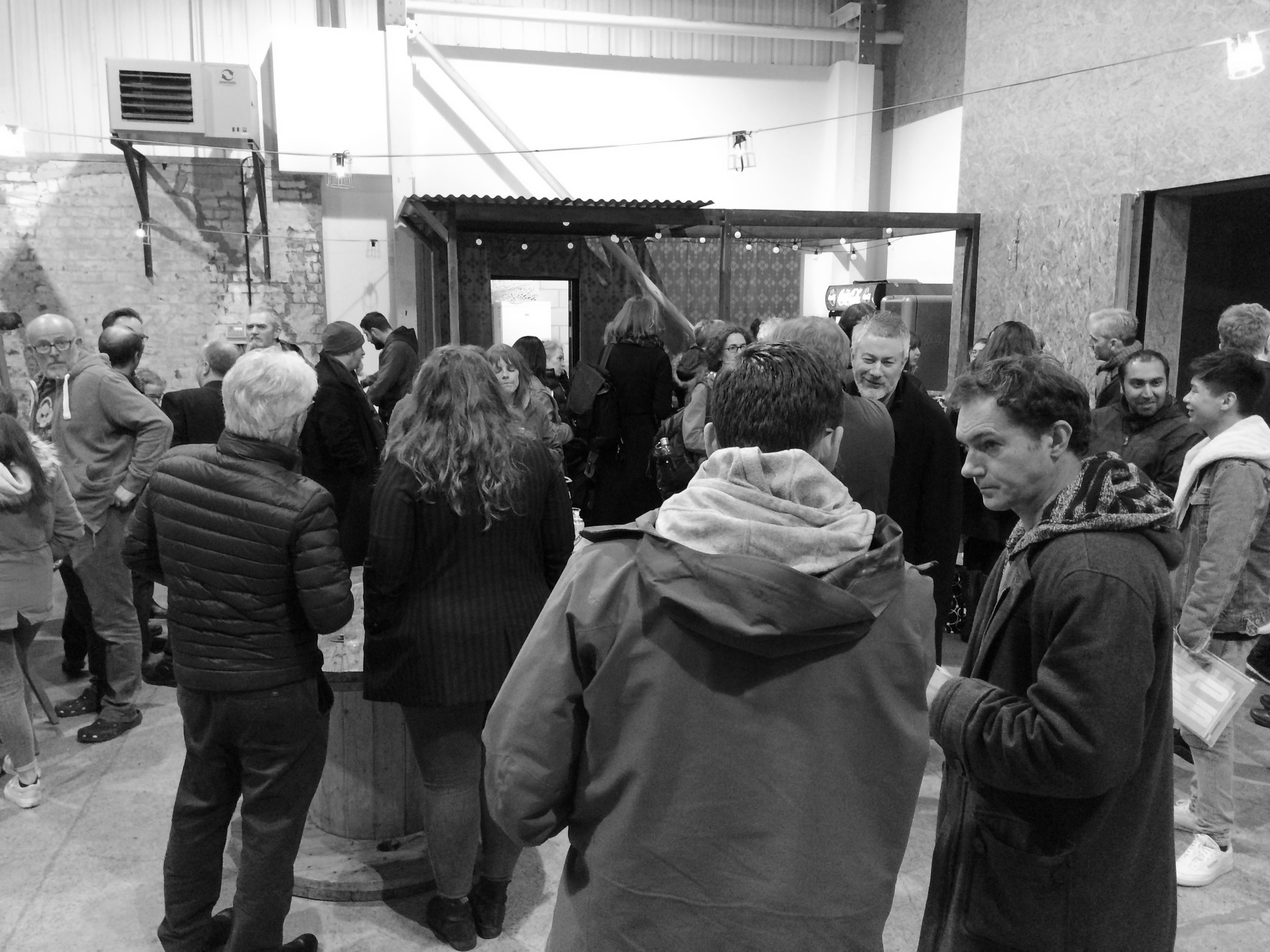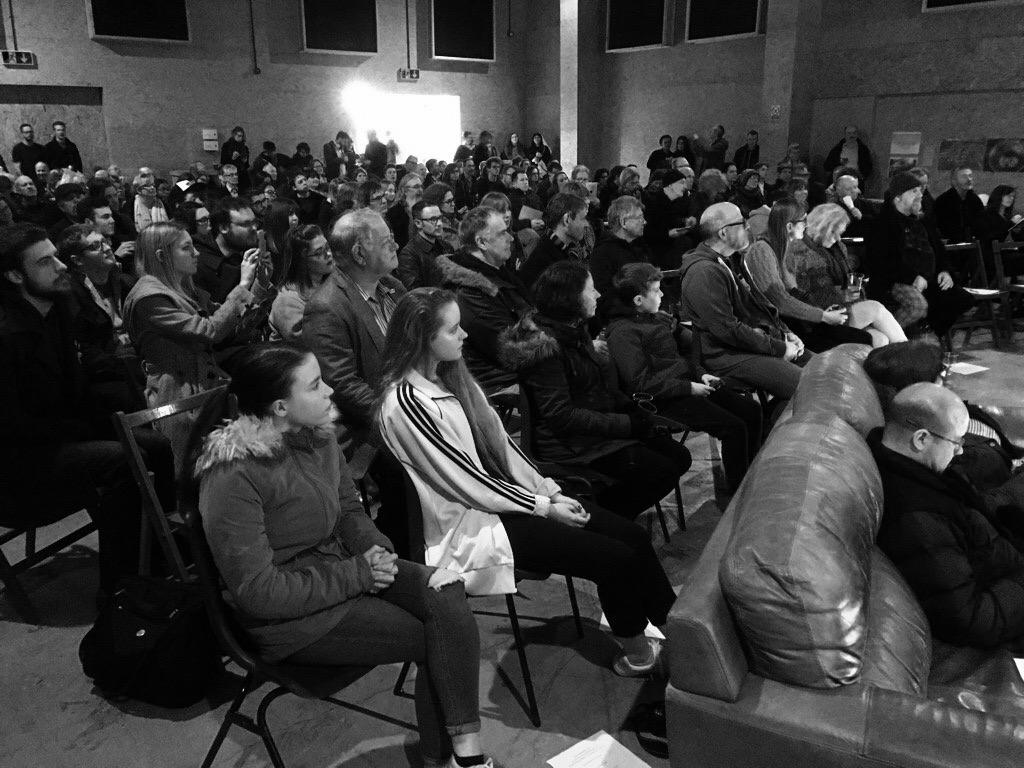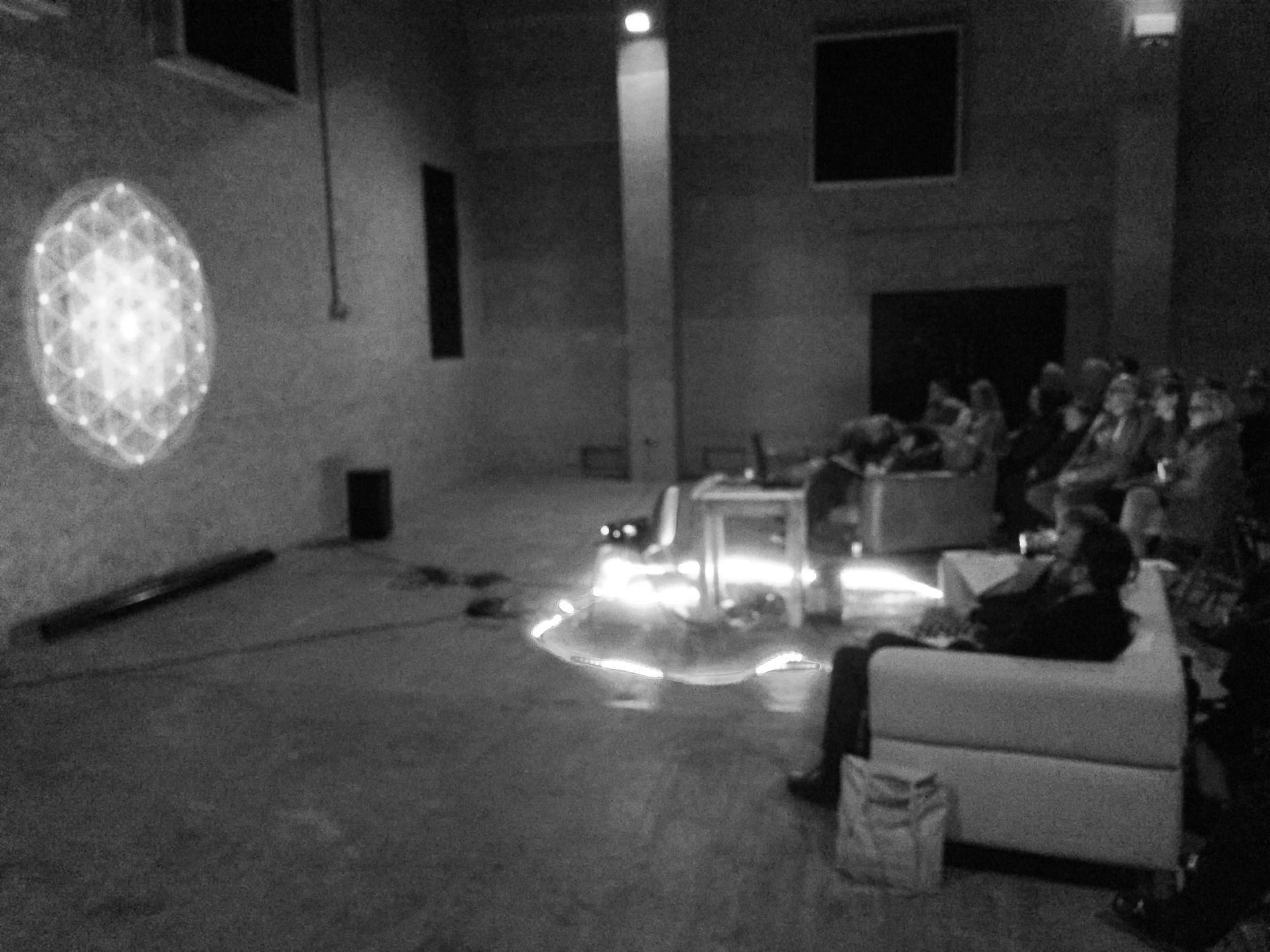 EDITOR'S NOTES:
18 Artists - 27 poetry films exploring the Modernist/Brutalist superstructure of Coventry ringroad.
FLUX/BARRICADE/SPEED/FUTURE/SCULPTURE/ENERGY/HISTORY/STONE/TRASH/SPECTATORS/BRICK/LOSING/FINDING/LOVING
/HATING/MONSTROSITY/DIVIDING/CHANGING
/HOMELESSNESS/UNITING/DESTRUCTION
/CREATION/EMBRACING/ALIEN/
ENDLESS
Adam Steiner, Disappear Here Project Lead, said: "It's been a great experience to work alongside emerging and established artists from Coventry and beyond to reimagine the ringroad through a series of poetry films.
"Coventry ringroad is one of the city's most iconic (and notorious) physical landmarks , acting as both city wall, orbital conduit and dividing line. I feel the ringroad deserves to be celebrated as well as criticized – it is the duty of artists and citizens to engage with issues of public space, control of architecture and the human experience of our built environment – to shine a light on the fantastic, the boring and the universal in the everyday. Coventry has always been underrated as a place to live, work and create – so I hope the films will encourage people to visit and seek inspiration where they can to read, write and attend more poetry events!"
Laura McMillan, Manager, Coventry City of Culture Trust, said: "The diversity of artists, writers and filmmakers will be central to Coventry's plans for UK City of Culture. This project engages artists in reflecting on an iconic featureof a city that is constantly reinventing itself."
Peter Knott, Area Director, Arts Council England said: "One of the Arts Council's ambitions is to use our National Lottery funding to support the creation of new artistic work that entertains and inspires, which is why we invested in Disappear Here. It will be a great experience for people to take a fresh look at Coventry's architecture and landscape through the eyes of these poets and filmmakers."
Featured Artists:
Emily Wright X Martin Green
Alex Taylor X Leanne Bridgewater
Mab Jones X Emilia Moniszko
Jack Norris X Cathy Galvin
Sangam Sharma X Cormac Faulkner
Brian Harley X Zoe Palmer
Richard Houguez X Dora Mortimer
Ben Cook X Sarah James
John McCaughley X James Grady
Disappear Here began back in 2015 when a few Coventry artists produced a collaborative poetry film, The Dreamer Of Samuel Vale House, with a local poet, Antony Owen.
The film was a challenge to see what could be done with a poet, an idea and a camera - followed by plenty of post-shoot editing. During this time, Disappear Here gathered extensive background and research shots - many of which appeared in Vol. 2 of Foxhole magazine.
Following this, DH applied for Arts Council England funding to produce a series of 27 poetry films, working with 9 x writers and 9 x film-makers.
In order to meet match-funding requirements for the grant, DH applied for support from Coventry City Council small arts grants and Silhouette Press.
DH launched a crowdfunding campaign to raise £1000 in order to express support for the project and after exceeding the target (by £50!) built the Disappear Here website and opened the project for applications. After a very tough judging process of over 60 submissions, the project got underway with a summit in Coventry, July 2016 – since then it has been all about writing, shooting and producing!
Disappear Here is supported by the National Lottery through Arts Council England's Grants for the Arts fund.
Arts Council England champions, develops and invests in artistic and cultural experiences that enrich people's lives. We support a range of activities across the arts, museums and libraries – from theatre to digital art, reading to dance, music to literature, and crafts to collections. Great art and culture inspires us, brings us together and teaches us about ourselves and the world around us. In short, it makes life better. Between 2015 and 2018, we plan to invest £1.1 billion of public money from government and an estimated £700 million from the National Lottery to help create these experiences for as many people as possible across the country. www.artscouncil.org.uk
CONTACT
Email – adam@disappear-here.org
Website – www.disappear-here.org
Mobile: 07988280377
Twitter - @Dis_Appear_Here
Facebook -https://www.facebook.com/Disappear-Here-1515531062081840/
Disappear Here is supported by the National Lottery through Arts Council England's Grants for the Arts fund, Coventry City Council, Coventry City of Culture 2021 Bid Team and Silhouette Press