Pillar Poetry Competition - Theatre Absolute – DEADLINE - 25/1/2018
We blogged a few months about some [very] concrete poetry appearing on pillars beneath Coventry ringroad – well, now's your chance to submit your own pillar poetry to Theatre Absolute's new competition - see below for details!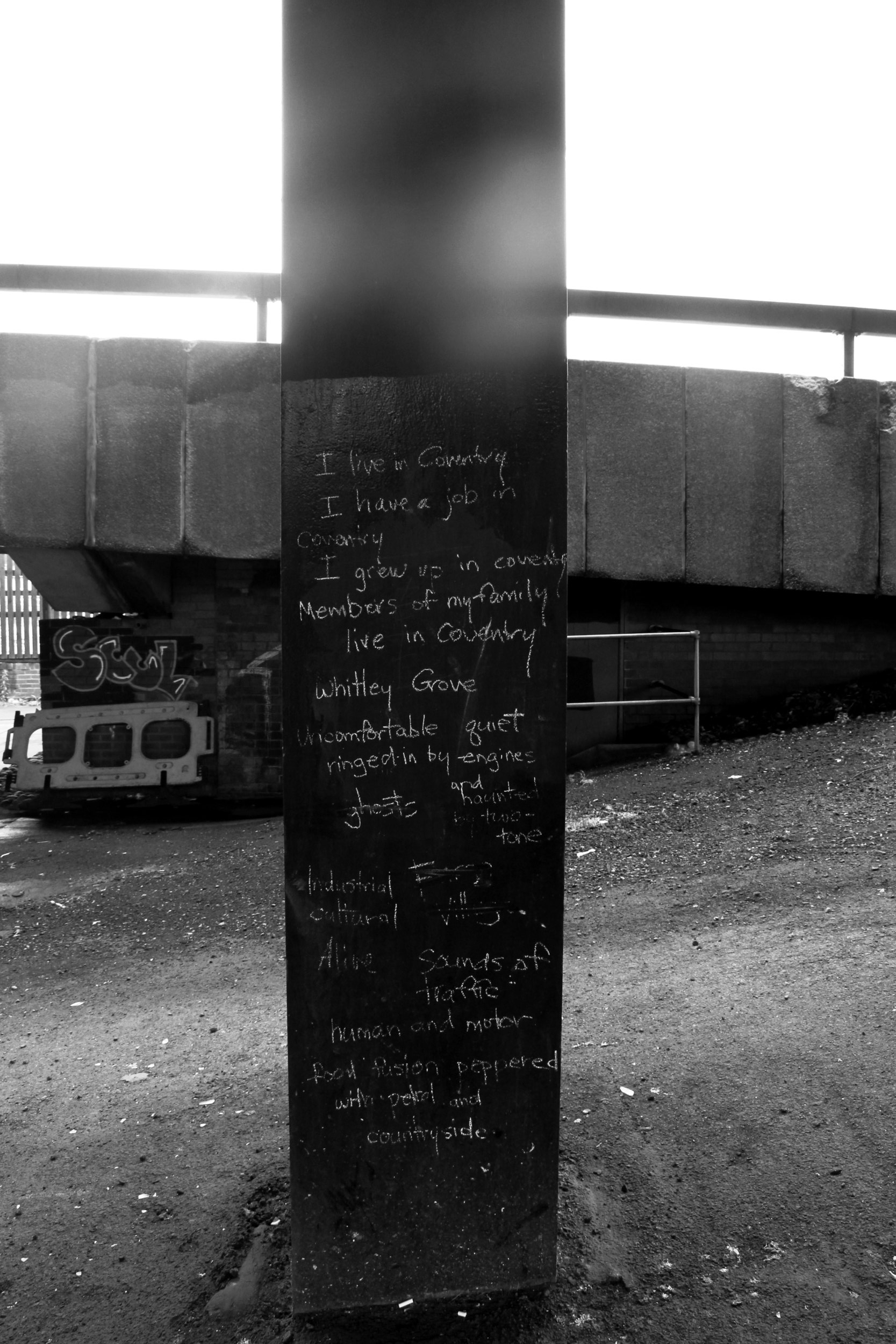 An open call for poems around the theme of Are We Where We Are? to be written upon the pillars of the Shop Front Theatre between 6-17th Feb 2018.